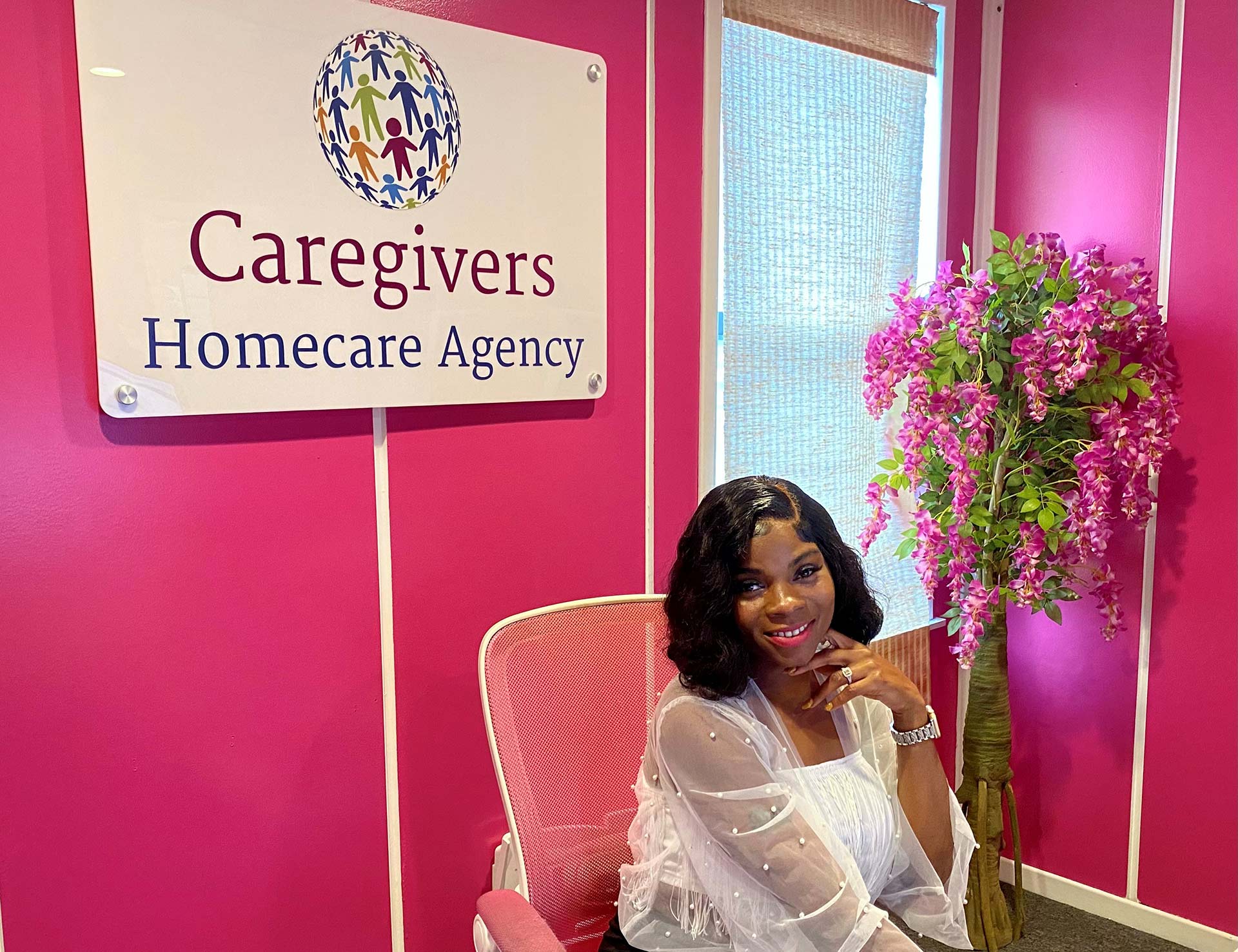 Business Spotlight: Caregivers Homecare Agency LLC
"My biggest goal is to open my own personal care home," said Lois Woods, the founder of Caregivers Homecare Agency LLC. "I want it to be like St. Barnabas but for low-income people. If you've worked hard all your life, you deserve to live in a community where you have everything you want and need."
Lois Woods is the founder of Caregivers Homecare Agency LLC, which connects people who need assistance living at home with professionals who can help them. They offer several services including specialized care and CPR certifications.
With a background in business and human relations, Woods got her start in home healthcare as an administrator for a local agency. From there, Woods gathered resources she would need to accomplish her goals of opening her own homecare agency. While her first office was a small storage unit, she received her license in December 2019, and started taking clients the following month. She moved into her current office in 2021, after almost a year in the storage unit.
When the COVID-19 pandemic hit not long after she began her business, the pandemic placed significant financial strain on Woods. Woods remembered the opportunities and support the Neighborhood Community Development Fund could provide her, and she got in touch with loan officer Stefani Smith.
"Stefani, my loan officer, was great. She went to bat for me throughout the whole process, which wasn't easy," said Woods.
Though the process took some months to complete, Woods was able to consolidate her debt into a payment she could handle through the Neighborhood Community Development Fund.
To learn more about how the Neighborhood Community Development Fund can support your business, visit our Ways We Help page.
Get Started
So, what are you waiting for? Let's get started.
Click the Loan Application button below and get the ball rolling.
3923 Perrysville Avenue,
Pittsburgh, PA 15214