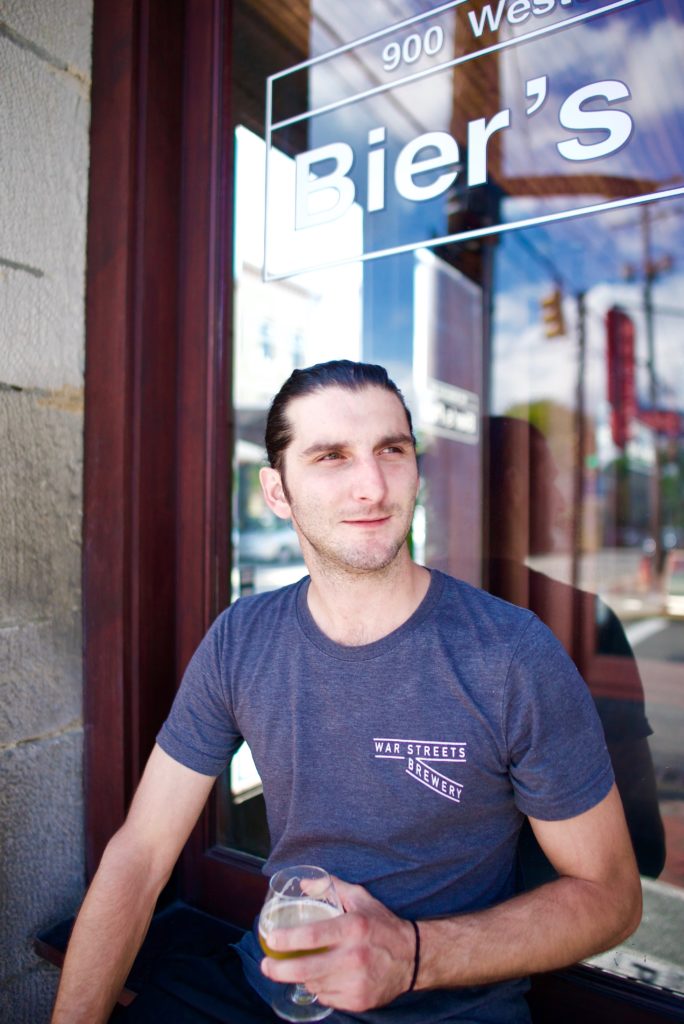 Business Spotlight: Bier's Pub
"The support of the Neighborhood Community Development Fund made me feel confident and capable of opening my business," said Jake Bier.
Funding to Secure the Essentials
Western Avenue in Allegheny West is home to Bier's Pub, a cozy watering hole for the Northside community. While the upstairs hosts locals for drinks and pub fare, the basement below houses the creations of War Streets Brewery, an in-house nanobrewery.
Opened by Jake Bier in 2017, the pub and brewery were the recipients of a loan from the Neighborhood Community Development Fund (NCDF), formerly known as the "Northside Community Development Fund."
"We used the loan to purchase the liquor license from the previous establishment, and it also allowed us to buy the equipment that was also owned by that business," said Bier.
The equipment he bought included kitchen tools, refrigerators, tables, chairs, and dinnerware.
The financial support of the NCDF has enabled Bier to bring his brewing operation to the public, creating a new space for the community to gather in Allegheny West.
Food for Thought:
● In August 2019, Bier's Pub ramped up the scale of their brewing thanks to high demand: They added six additional fermenters and doubled their capacity in the brewhouse.
● The additional fermentation space has allowed War Street Brewery to brew a wider variety of beers, including new hard ciders and seasonal varieties like holiday-themed lagers.
● Bier has used his platform in the community to bring other Pittsburgh alcohol creators together. Twice a year, Bier partners with Mattress Factory Museum to host Imbibe Northside, a tasting event which assembles beer and wine makers, many based in the Northside, to share their products with the public.
Get Started
So, what are you waiting for? Let's get started.
Click the Loan Application button below and get the ball rolling.