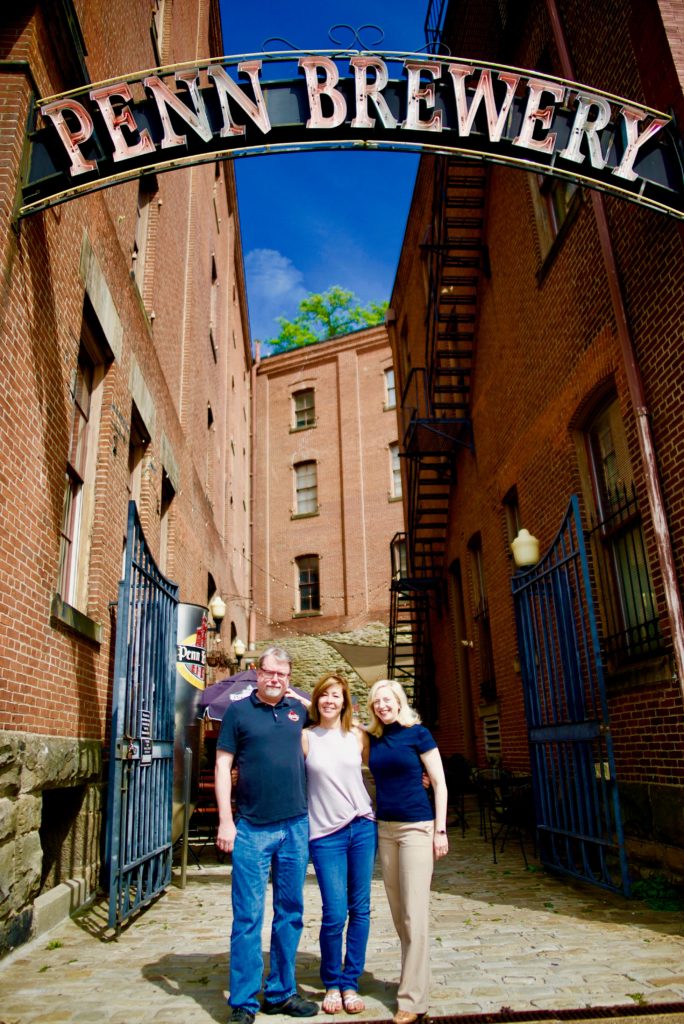 Business Spotlight: Penn Brewery
Penn Brewery has been a Northside staple ever since it opened in 1986, and as one of the first craft brewers in the region, has left quite a stamp both in Pittsburgh and beyond.
In addition to their biergarten and restaurant in Spring Garden, Penn Brewery is also a production brewery, bottling their signature brews and shipping it throughout Pennsylvania and the country. Their craft beers have won a combined 20 medals from the American Beer Festival and World Beer Cup.
But Penn Brewery did not reach this status without struggle, and there was a time it seemed the business could not go on as it had. In 2009, financial straits forced the business to outsource the brewing operation to Wilkes-Barre, and briefly close the restaurant.
Fortunately, a group of local investors stepped in later that year and were able to revive Penn Brewery to its former glory. The Neighborhood Community Development Fund (NCDF), formerly known as the "Northside Community Development Fund," provided part of that investment, which went towards restoring the production brewery side of the business.
The financial support from the NCDF has enabled Penn Brewery to spread its love of beer beyond just the Northside, as they have opened two new locations in downtown and the Pittsburgh International Airport. It just goes to show that even big players in a city like Pittsburgh need help from the community at times, and that help can propel them to heights beyond their imagining.
Get Started
So, what are you waiting for? Let's get started.
Click the Loan Application button below and get the ball rolling.
3923 Perrysville Avenue,
Pittsburgh, PA 15214