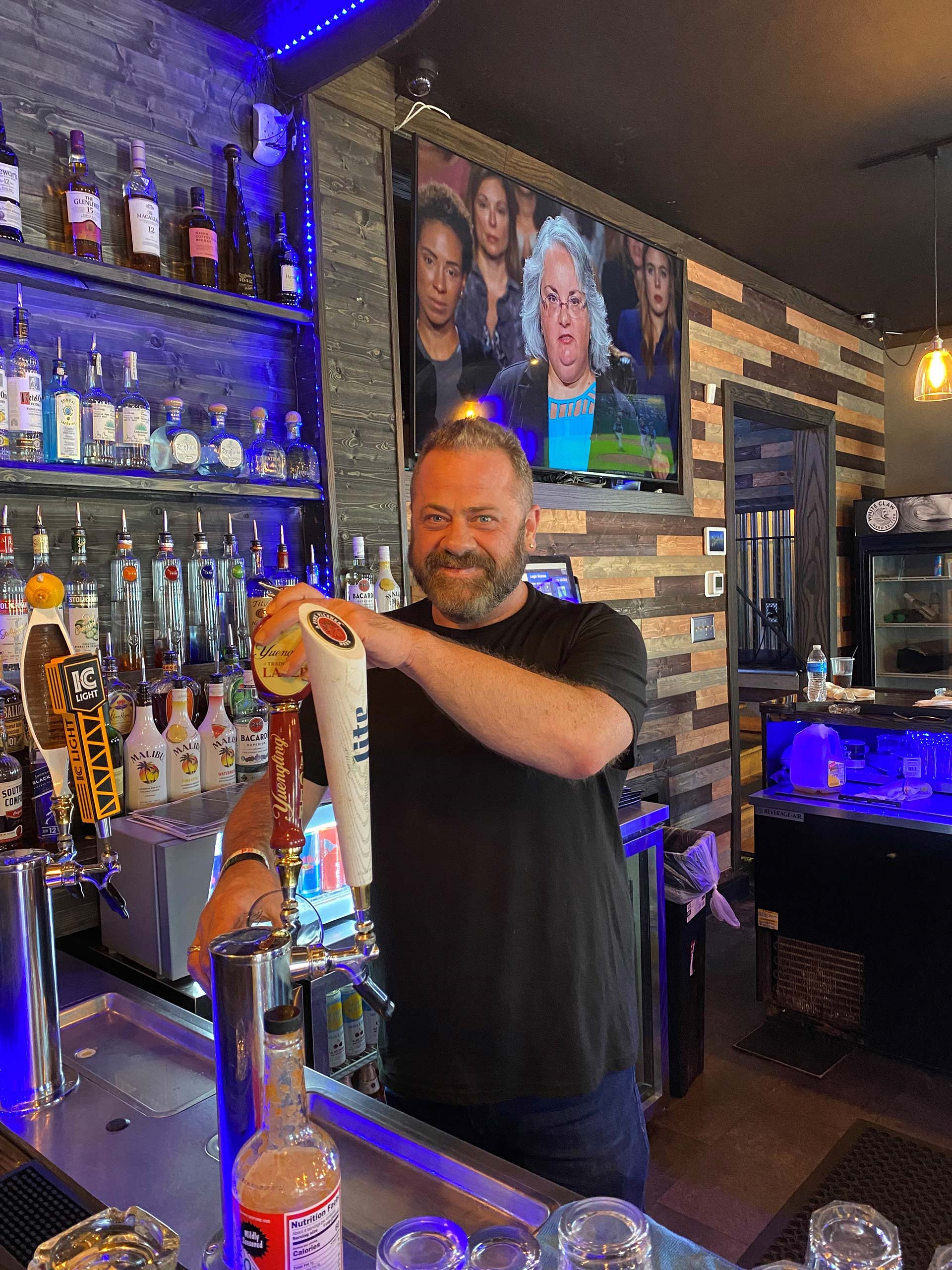 Business Spotlight: The Steel Shaker
Owning and operating his own bar has always been a dream for Steve Huetter.
Fortunately, Huetter found a former dive bar up for sale in the heart of Coraopolis, and it was exactly what he was looking for. He began the process of acquiring the property. However, the structure needed considerable renovation, which caused funding problems for Huetter.
"There was a lot involved with acquiring the business loans," said Huetter.
To facilitate the process of applying for financial assistance, Huetter reached out to the Neighborhood Community Development Fund in February 2022. He connected with loan officer Stefani Smith, who helped him work through the process of applying for additional loans.
"Stefani at the Development Fund is my girl, she is the best," said Huetter.
Smith was able to organize and submit Huetter's information in such a timely fashion that he received the funding assistance he needed before his prospective June opening. With this, Huetter completed all the necessary work on the structure, and filled it with the equipment and supplies to make a full-service bar and restaurant.
"I had way more startup than I thought," said Huetter. "They [The Neighborhood Community Development Fund] helped me with the rest of the remodeling and all my stock. They were very instrumental in making sure I opened."
Huetter made his dream come true on June 10, 2022, when The Steel Shaker opened for business. As a member of the LGBTQ community, Huetter wanted to ensure no one felt uncomfortable or out-of-place at his establishment.
"I just wanted to make it a nice place for the community to go, and more importantly, I wanted it to be very diverse, and have people from all walks of life," said Huetter.
Since opening, The Steel Shaker has already seen early success, building up its reputation as a fun and welcoming hangout. Although he's only been open for a couple months, Huetter hopes to open more bars down the line if he can, particularly one catering to the LGBTQ community.
Get Started
So, what are you waiting for? Let's get started.
Click the Loan Application button below and get the ball rolling.
3923 Perrysville Avenue,
Pittsburgh, PA 15214