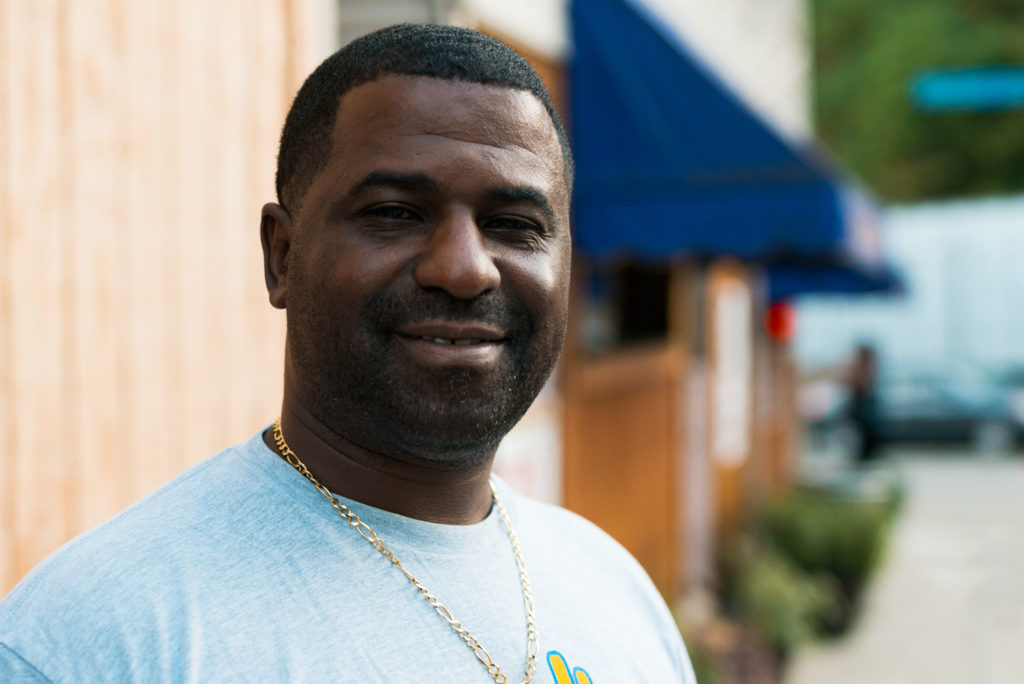 Business Spotlight: BJ's Event Center
"You couldn't imagine how big [Neighborhood Community Development Fund] helped," said Jamie Younger, owner of Young Brothers Bar. "[It] definitely expanded the number of people we could serve in the community."
A Reinvented Space
Jamie Younger's father always dreamed of owning his own bar, so the family opened one in 2006. In 2015, Jamie purchased the building next door to the bar and expanded the area into a room for events such as bridal parties, baby showers, and other special occasions for guests.
In 2016, after hearing about the Neighborhood Community Development Fund (NCDF) – formerly known as the "Northside Community Development Fund" –through his affiliation with the Brightwood Civic Group, Younger received a total sum of $154,000 in assistance from NCDF to help with acquisition and construction of the new event space.
The money provided by NCDF was used to construct a unique aesthetic from curb appeal to indoor renovations at Young Brothers Bar. According to Younger, it enhanced the overall look for the development of the Northside.
"I think NCDF contributed a large way to my business and my community," he said. "Without funds, the project would have been more challenging to put together, [but] with the fund, it made it seamless."
Younger appreciates that NCDF lends contributions throughout the Northside to small businesses, large businesses, and minority groups. He respects the support that they give to the community.
"I think it's pertinent to point out the diversity of lending to the funds on the Northside," he said.
Food for Thought:
● Young Brothers Bar is a staple in the Northside community. It has a shot-and-a-beer type of atmosphere, and customers come in to unwind and relax from their day.
● Younger sees an assortment of regular customers, and knows many individually because of their passionate patronage. He sees them more like family than guests.
● The bar provides a variety of food options for its customers, such as wings, sandwiches, seafood, and other comfort cuisine.
● Young Brothers Bar is not just a typical bar. In the past, Young has used the space to hold fundraisers and events like a meet and greet with political candidates Liv Bennett and Bethany Hallam, a community cleanup in Marshall-Shadeland, and book discussions in partnership with the Carnegie Library of Pittsburgh.
Get Started
So, what are you waiting for? Let's get started.
Click the Loan Application button below and get the ball rolling.
3923 Perrysville Avenue,
Pittsburgh, PA 15214