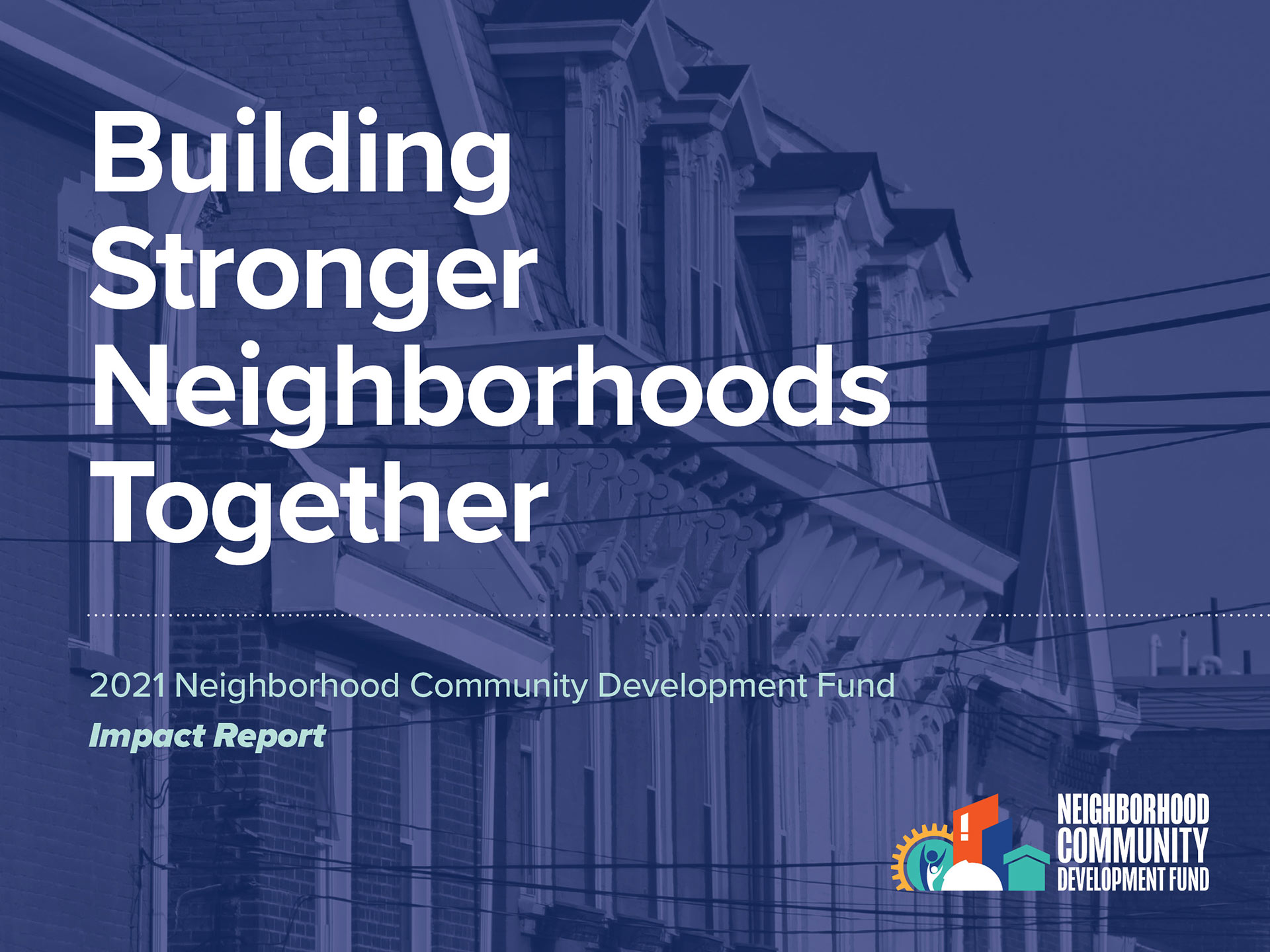 Here at the Neighborhood Community Development Fund (NCDF), we're committed to building stronger neighborhoods throughout Allegheny County.
In fact, we were a driving force in forming the PA CDFI Network, which is a coalition of 17 PA-based community development financial institutions. This helped to make the PA COVID-19 Small Business Grant Program and funds it provided to small businesses across PA possible.
We've worked with business owners—particularly minority and woman-owned small businesses—along with neighborhood-based organizations. We've also provided technical assistance to revitalize neighborhoods through business development, affordable housing, and real estate projects—reinvigorating their communities along the way.
In our newest Impact Report, titled "Building Stronger Neighborhoods Together," we discuss the ways we've helped small businesses in Allegheny County, the Pittsburgh region and Pennsylvania—both during the COVID-19 pandemic and in the reopening process. While times have been challenging, NCDF ensured small businesses received grants, administered the Paycheck Protection Program, and provided emergency bridge loans. We have done all of this with a real commitment to increasing equity through working with minority and women-owned business, and underserved communities.
To read more about our efforts, download our impact report here.
___
By Mark Masterson, Executive Director