Ready to Help
Starting a business can be a challenge, but don't let that stop you from going after your goals. The Neighborhood Community Development Fund (formerly known as the "Northside Community Development Fund") helps Allegheny County's entrepreneurs and housing projects acquire the loans – and sometimes the leadership and support – needed to give a great idea or plan momentum. Let our team be your partner (better yet, the people in your corner) to help position your business for success. Whether you're an entrepreneur looking for a new space, need financial support to take your business to the next level, or just aren't quite sure where to start with your strategy – we have your back.
Statement on Racial Inequity
Recent tragic events are evidence of years of pent-up fear, frustration, and anger among Black Americans. These emotions are not only justified – they are stark evidence of the deep-rooted, systemic racial discrimination and injustice that afflicts the Black community.
We have seen the long shadow of our nation's racist legacies perpetuate an unequal America. We see the economic and personal toll every day in redlining mortgages, credit evaluation and discrimination in business and personal lending.
Twenty years ago, Neighborhood Community Development Fund was organized by a diverse group of Northside community leaders to try to mitigate some of the economic impacts of discrimination in our neighborhoods and to help neighborhood businesses and residents gain access to credit and support. This is something that has driven our work since then.
The work is clearly not done. The issues extend beyond credit and lending. The Board and staff of Neighborhood Community Development Fund are rededicated to equity, diversity, and a just society for all, regardless of a person's race, income or station in life. We will stand for these goals in all things, not just in lending. We will stand for these in our personal lives, not just our work. Our neighbors deserve no less.
Local Successes
Our team plays large and small roles in local business and real estate redevelopment projects, so you can trust that you're in good hands from the moment we get started. The proof? Our successful projects that are adding character and authenticity to neighborhoods throughout Allegheny County.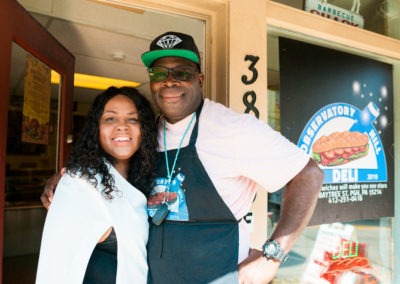 "They [the Neighborhood Community Development Fund] are doing a great job in redeveloping the Northside," said Antoinette Payne. "We greatly appreciate it."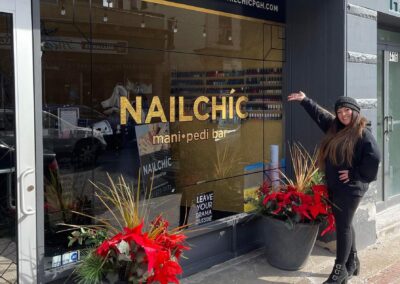 "Organizations like the Neighborhood Community Development Fund helped me make my dream a reality," said Dana Jones, NailChíc's founder. "With the funding awarded, I obtained the products we needed to run smoothly and keep my doors open to the community."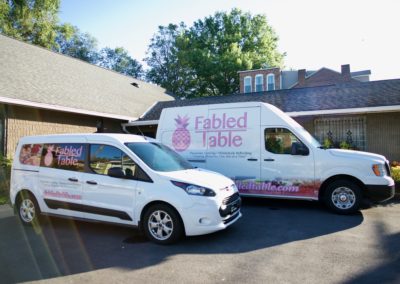 "We've had a working relationship with them for 15 years now," said Lisa Ferguson, founder of Fabled Table. "It's been wonderful! They make it very easy, they've been very accommodating."
3923 Perrysville Avenue,
Pittsburgh, PA 15214