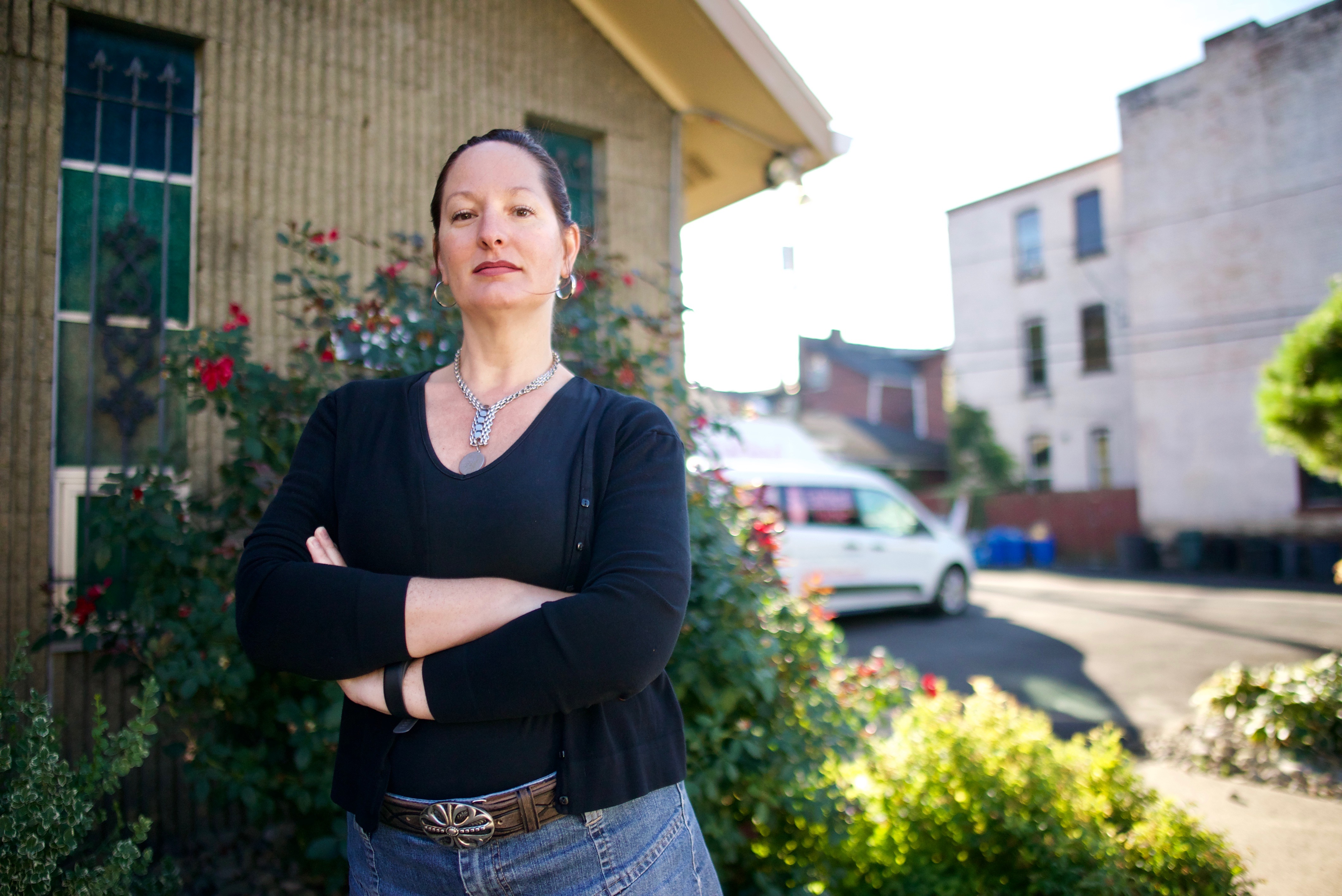 Business Spotlight: Fabled Table
"We've had a working relationship with [Neighborhood Community Development Fund] for 15 years now," said Lisa Ferguson, founder of Fabled Table. "It's been wonderful! They make it very easy; they've been very accommodating."
Funding for Food Prep Space
Founded in 2009 by Lisa Ferguson and her husband Mike Fedalen, Fabled Table Catering provides signature gourmet eats for a variety of events, particularly corporate gatherings, from their home base in the Mexican War Streets.
They didn't initially reach out to the Neighborhood Community Development Fund (NCDF) – formerly known as the "Northside Community Development Fund" – until 2015. During that time, they decided to purchase their workspace, which they were previously renting.
"We purchased a former church building and converted it into a catering facility," said Fedalen.
The funding from NCDF helped them finance the modifications to the building's interior, which were necessary to create a food preparation space.
"Building out a new kitchen, purchasing new equipment," said Ferguson. "It looks completely different from when we first moved in and were renting the space."
Ferguson had previously received financial support from NCDF for her restaurant, Ugly Duckling Gourmet Edibles, which gave her the assurance that NCDF could help support her new venture.
"I knew what they were capable of and what I could work with them on, so I reached out to them when we purchased our building a few years ago," said Ferguson.
Ferguson and Fedalen have enjoyed the support of the NCDF, and believe a community fund is critical to promoting the start of small businesses.
"By not having a fund available to folks in the early days of starting a business, it makes it very difficult to launch and become part of the community," said Fedalen.
Food for Thought
Since they've received funding, Fabled Table has considerably expanded their footprint. Their staff has jumped from six to 17 employees, and they've even opened a second store in the Strip District, spreading their love of food across Pittsburgh.
Get Started
So, what are you waiting for? Let's get started.
Click the Loan Application button below and get the ball rolling.
3923 Perrysville Avenue,
Pittsburgh, PA 15214