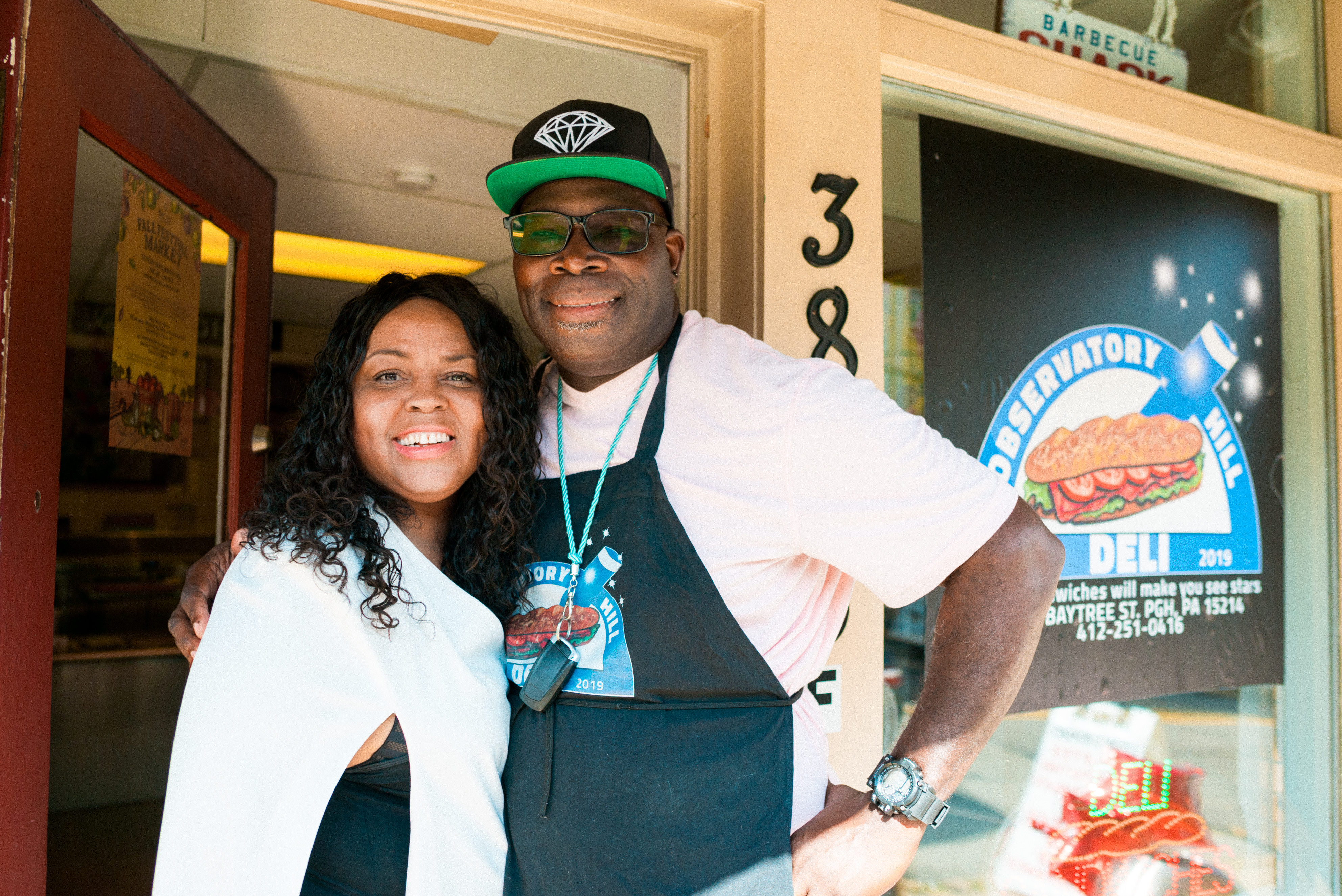 Business Spotlight: Observatory Hill Deli
"They [the Neighborhood Community Development Fund] are doing a great job in redeveloping the Northside," said Antoinette Payne. "We greatly appreciate it."
A Deli on the Hill
Observatory Hill Deli, which opened in July of 2019, was Michael Payne's vision – and his wife, Antoinette Payne, helped bring it to life.
The Paynes noticed that there were no lunch options for people living and working in the Five Points Business District of Observatory Hill. The startup business loan they received from the Neighborhood Community Development Fund (The Fund) provided enough money to open the eatery.
"There was no place for the people to eat," Antoinette Payne said, "and the [deli] has a very welcoming atmosphere for the community." Plus, Observatory Hill Deli is a "grab and go," making it easy and accessible for Northside residents during work hours.
Fun Facts:
Although the Paynes both grew up in the Hill District, they did not know one another until they moved to the Northside.
The menu at Observatory Hill Deli stems from Mr. Payne's Southern-style recipes, which make for comforting yet quick bites to eat.
Observatory Hill Deli was voted one of the "10 New Restaurants to try this Fall in Pittsburgh" according to Good Food Pittsburgh.
By creating a deli, they provided not only specialties like the colossal "Big Dipper" sandwich, but also a welcoming ambiance that plays a part in the Northside's dynamic community vision.
Get Started
So, what are you waiting for? Let's get started.
Click the Loan Application button below and get the ball rolling.
3923 Perrysville Avenue,
Pittsburgh, PA 15214