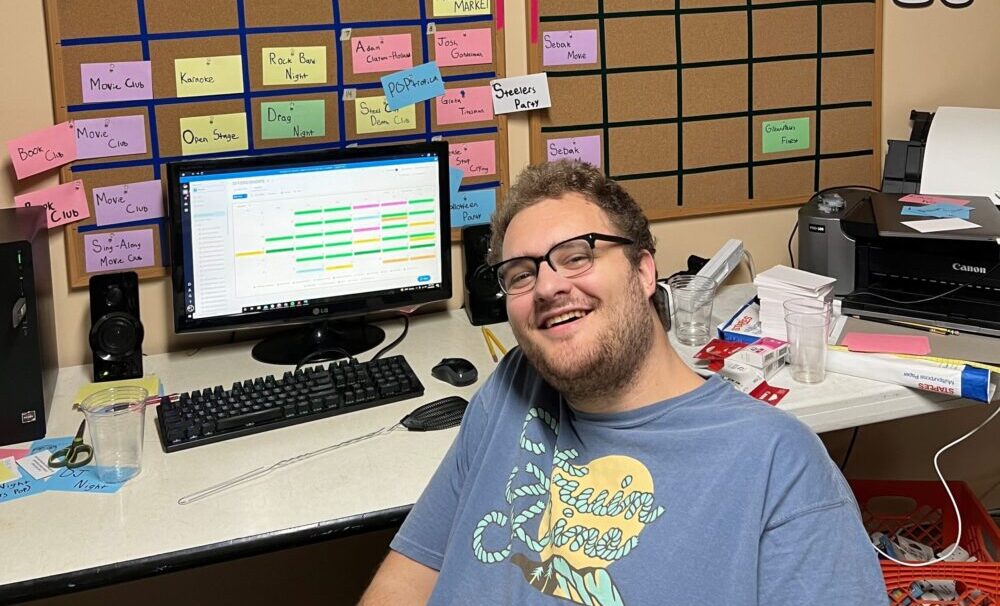 Business Spotlight: Bottlerocket Social Hall
Pittsburgh native Chris Copen has always had an affinity for showbusiness, so much so that he set out for Hollywood after college to pursue talent management. But as time went on, he slowly found this career did not suit him. Coupled with the shutdown of live entertainment as COVID-19 spread in early 2020, Copen moved back to Pittsburgh to reassess what he wanted for himself.
Given his interest and previous experience in entertainment, opening his own venue to host talent seemed like a logical move. And in the South Hills neighborhood of Allentown, Copen found just what he was looking for.
"We found the bar, and the partners who owned the bar were really interested in what we were doing," Copen said. "A comedy club is only as good as its bar, so it made sense to go all-in on a full-scale bar concept together."
Copen was part of a previous business venture that failed due to issues with other partners, so he felt some trepidation about applying for more financial assistance. But when he contacted the Neighborhood Community Development Fund, Copen's loan officer assisted him in getting all his paperwork together and directing him through the application process.
"It was extremely simple. They helped me through the whole process," Copen said. "I did not know where to begin, but they were very thorough and transparent."
With the funding and deal settled, Bottlerocket Social Hall opened for business in June 2022. It maintains a busy schedule of entertainment, ranging from stand-up comedians to singers to drag shows and more. Copen also hopes to expand Bottlerocket's scope in the future, working to cultivate and nurture the community of artists who take its stage.
"We're moving into the warehouse behind the bar and turning that into a 400-500 seat performance space, along with podcasting and recording studios," Copen said. "We're figuring out how to take the creative community we've built with the bar and expand it, giving it the resources it needs to really thrive."