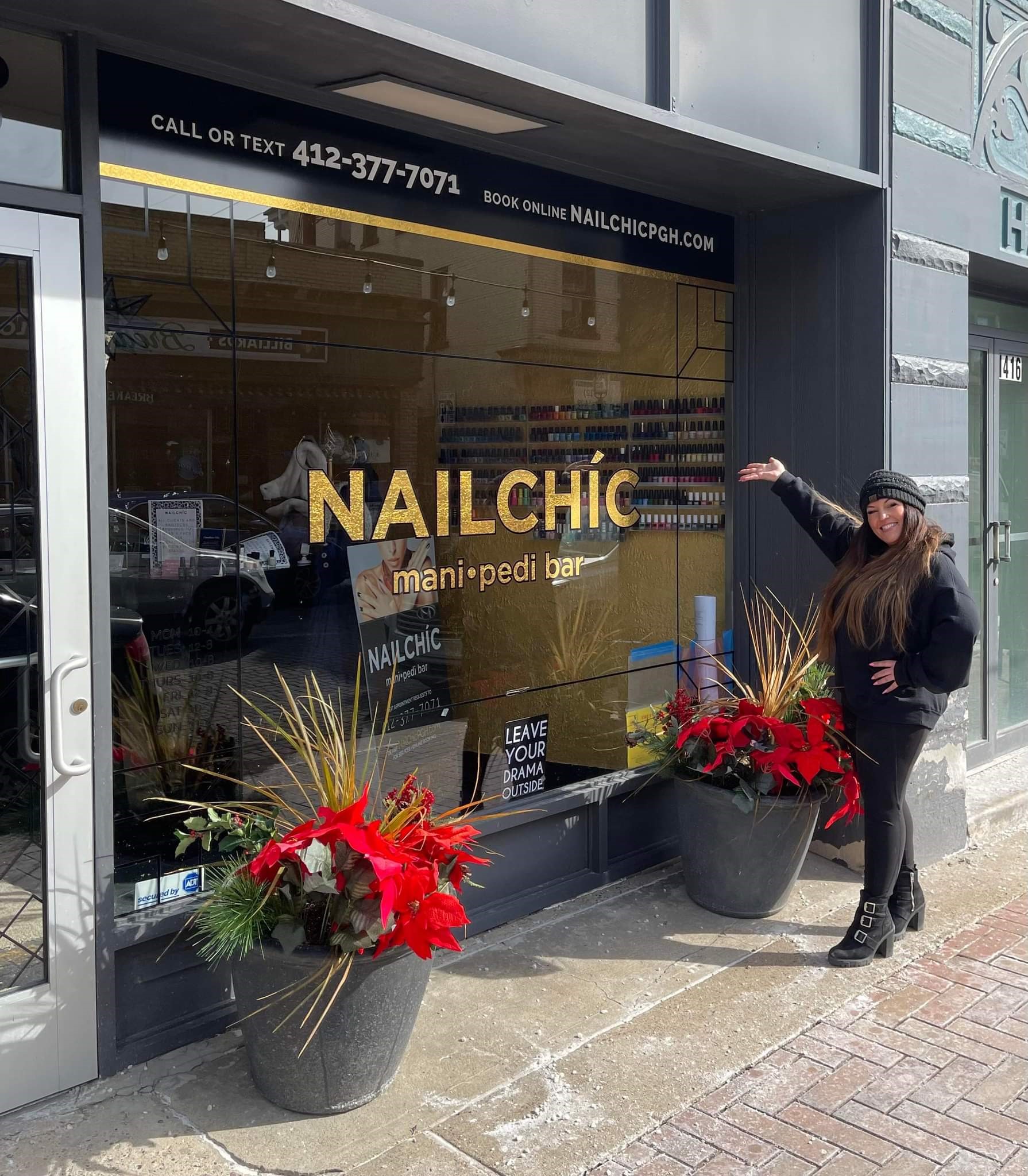 Business Spotlight: NailCh

í

c
"Organizations like the Neighborhood Community Development Fund helped me make my dream a reality," said Dana Jones, founder of NailChíc.
Affordable Luxury
With shimmers of glitter, flashes of gold and the pop of a champagne cork, NailChíc aims to bring a touch of affordable luxury into its clients' lives, each time they step through its doors. As part of Jones's commitment to customer service, NailChíc works with each client's budget to make sure they're getting a good deal – while providing warmhearted customer service and quality products along the way. During the COVID-19 pandemic, Jones needed help keeping her business afloat. That's when she turned to the Neighborhood Community Development Fund for assistance.
"With the funding that was awarded, I was able to obtain the products we needed to run smoothly and keep my doors open to the community," said Jones.
Fun Facts 
NailChíc started with 20 nail polishes and hand-me-down furniture. Three years after opening, Jones was able to expand her business.
NailChíc shows support for other local businesses in the area by shopping local.
Get Started
So, what are you waiting for? Let's get started.
Click the Loan Application button below and get the ball rolling.
3923 Perrysville Avenue,
Pittsburgh, PA 15214