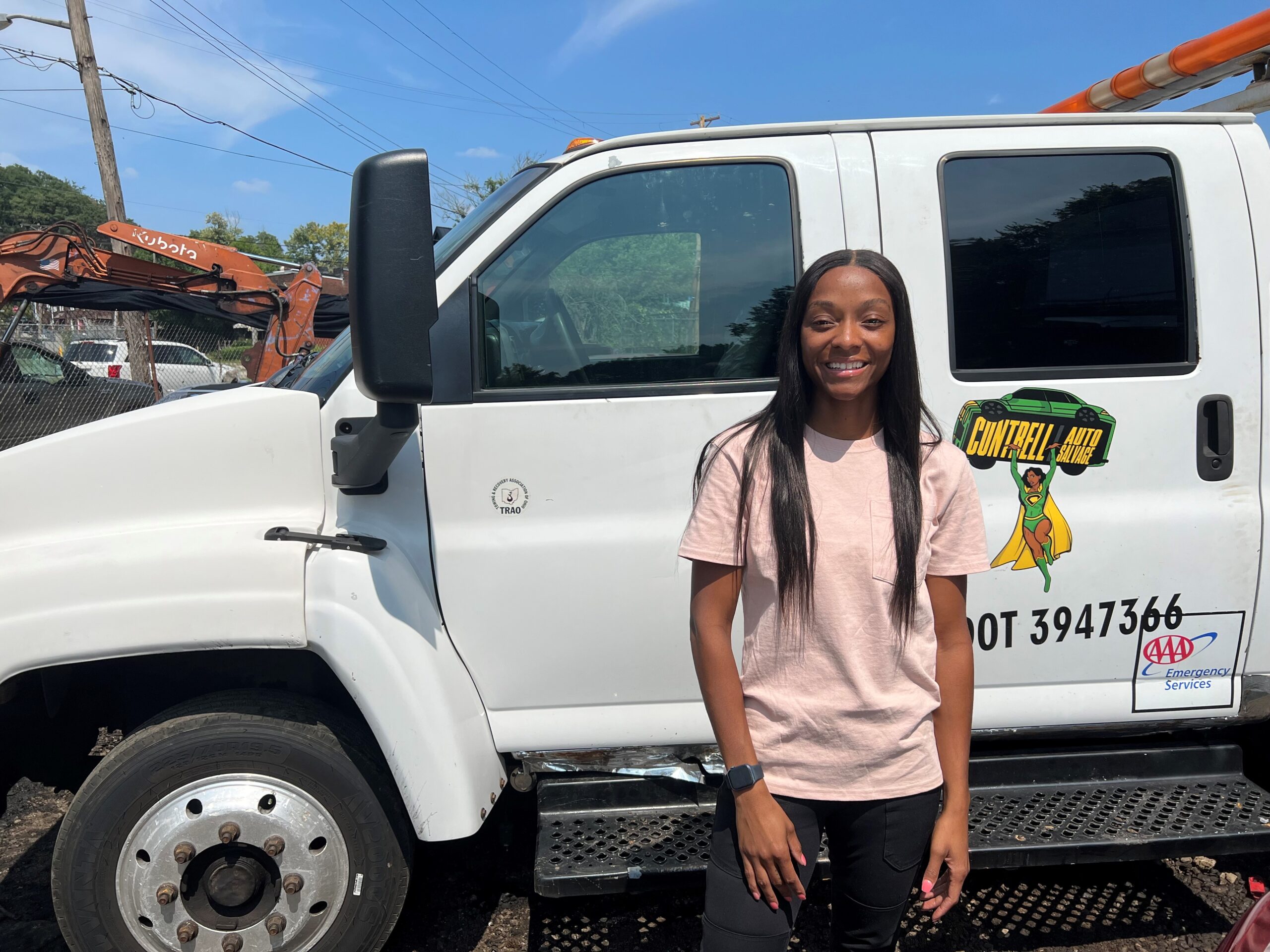 Business Spotlight: Never Rest Towing
With a lineage of auto workers spanning generations, it's safe to say that automobiles are in Shyra Oliver's blood.
"My family has been in the trucking industry since my great-great-granddad," Oliver said.
She initially didn't have much interest in joining the family business, but the combination of the COVID-19 pandemic and an unfulfilling job caused her mindset to shift.
"I was working as a hospital secretary, and I was bored, so I would hang out with my dad at the garage," Oliver said. "My dad had a tow truck that he wasn't using, and one day, he just threw me the keys and said, 'Let's drive around the block.'"
Despite her initial reservations, Oliver fell in love with the auto industry. Without any pressure from relatives, she and her cousin took over the family business. However, Oliver quickly realized that she would need outside help to take the business to the next level.
She first met Neighborhood Community Development Fund senior loan manager Rich Newell at a Network Monday event in Penn Hills. Oliver said that upon reaching out to Newell for assistance, he was enthusiastic about the opportunity.
"It was great working with Rich because he was super informative from the beginning," she said. "He was awesome from start to finish, very professional and very helpful. The way he gets out in the community to let people know about this funding is super cool."
Oliver's business, Never Rest Towing, currently provides towing and roadside assistance services. Oliver also hopes to develop a salvage yard soon by purchasing a stockpile of unwanted vehicles. From there, she can strip down the vehicles and sell the parts, both recycling equipment that might otherwise get thrown out and saving her neighbors money on car repairs.
Above all, she's thrilled that she's able to provide a valuable service to her community, while doing something that she didn't think she would enjoy so much.
"I love this. It's my playground," Oliver said.
Get Started
So, what are you waiting for? Let's get started.
Click the Loan Application button below and get the ball rolling.
3923 Perrysville Avenue,
Pittsburgh, PA 15214