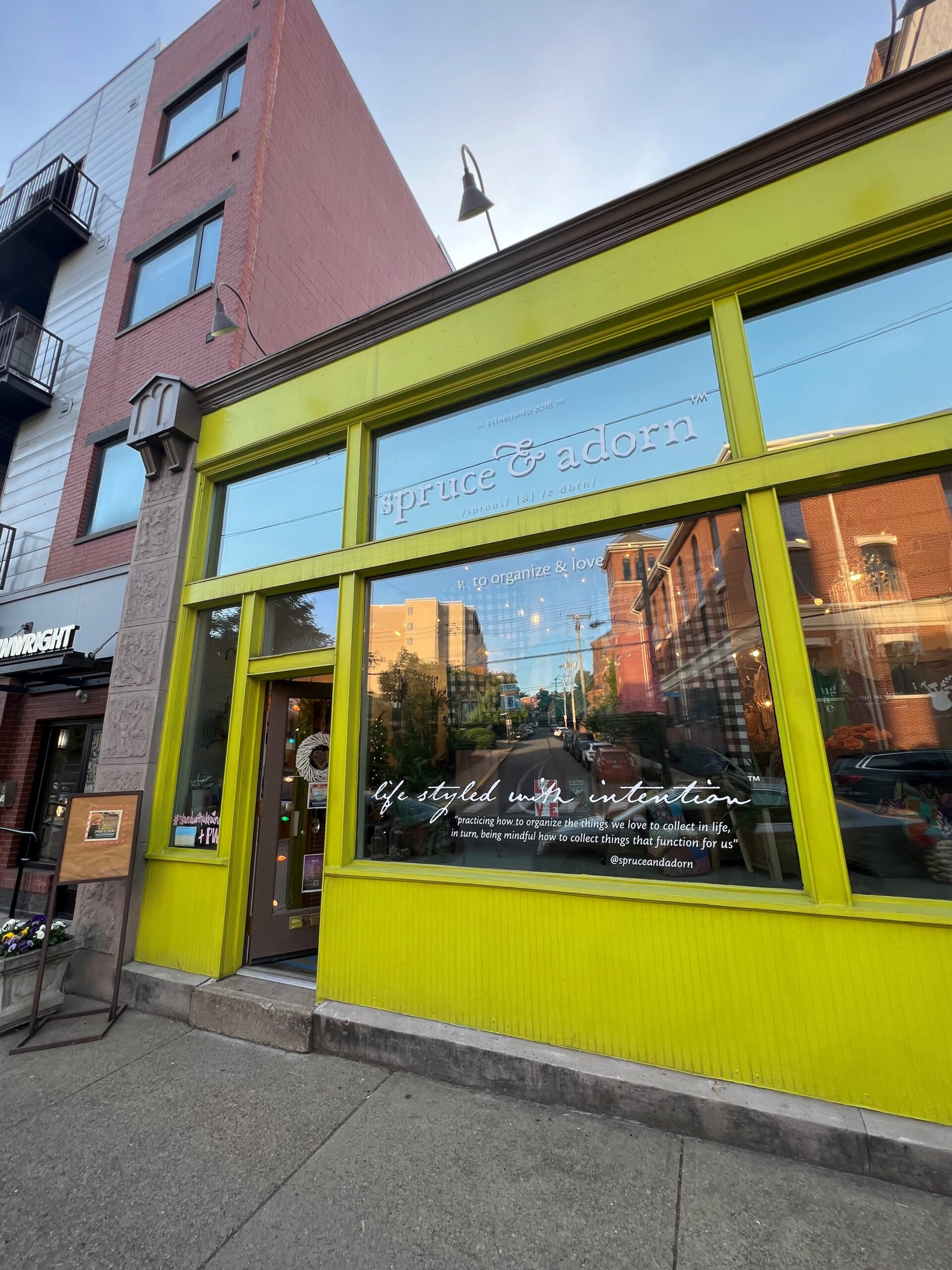 Business Spotlight: Spruce & Adorn
Out of all the neighborhoods in Pittsburgh, Lawrenceville was one of the first hotspots of entrepreneurship in the city's post-steel revival. Butler Street, the locale's main artery, has become a home to dozens of well-loved small businesses, from cafes to hair salons to restaurants of all stripes.
New to Butler Street is Spruce & Adorn, a craft decor shop and brainchild of Jenifer Schweitzer.
"I'm a full-service designer," Schweitzer said. "I've been practicing graphic design, branding, marketing and environmental design for over 30 years."
After working in corporate communications for several years, Schweitzer decided to go out on her own as a brand developer, helping small business owners craft their image and storefronts. It was through this work that Schweitzer started her first decor business. A friend whose store she previously helped design allowed her to open a pop-up shop with her wares.
Schweitzer began to find her brand in this space and started to build a loyal clientele. She was on the road to a full storefront when the COVID-19 pandemic shut everything down. During this time, she struggled to find financial assistance.
"I was turned down for about 28 grants because of the unique profiles of my businesses," she said. "Because we were located in a restaurant but weren't a food service business, we didn't qualify for a lot of things."
Fortunately, a friend connected her to Neighborhood Community Development Fund, where she met with loan officer Rich Newell to navigate the loan application process.
"Rich was very optimistic, and he fought incredibly hard for our business to be seen, so that was incredible," Schweitzer said.
With that boost, Spruce & Adorn has now opened its flagship location on Butler Street. It sells a range of home decor items, from candles to wall decorations to educational books. Each item is designed with sustainability in mind to reduce the environmental impact.
Spruce & Adorn also carries inspirational clothing – such as baby onesies and adult hoodies – designed under Schweitzer's label. Most important, its third-party products all come from brands dedicated to making a positive change in the world.
"There are nine different social impact causes represented in the store," she said. "They all have different goodwill initiatives that vibrate back out into the world with just the purchase."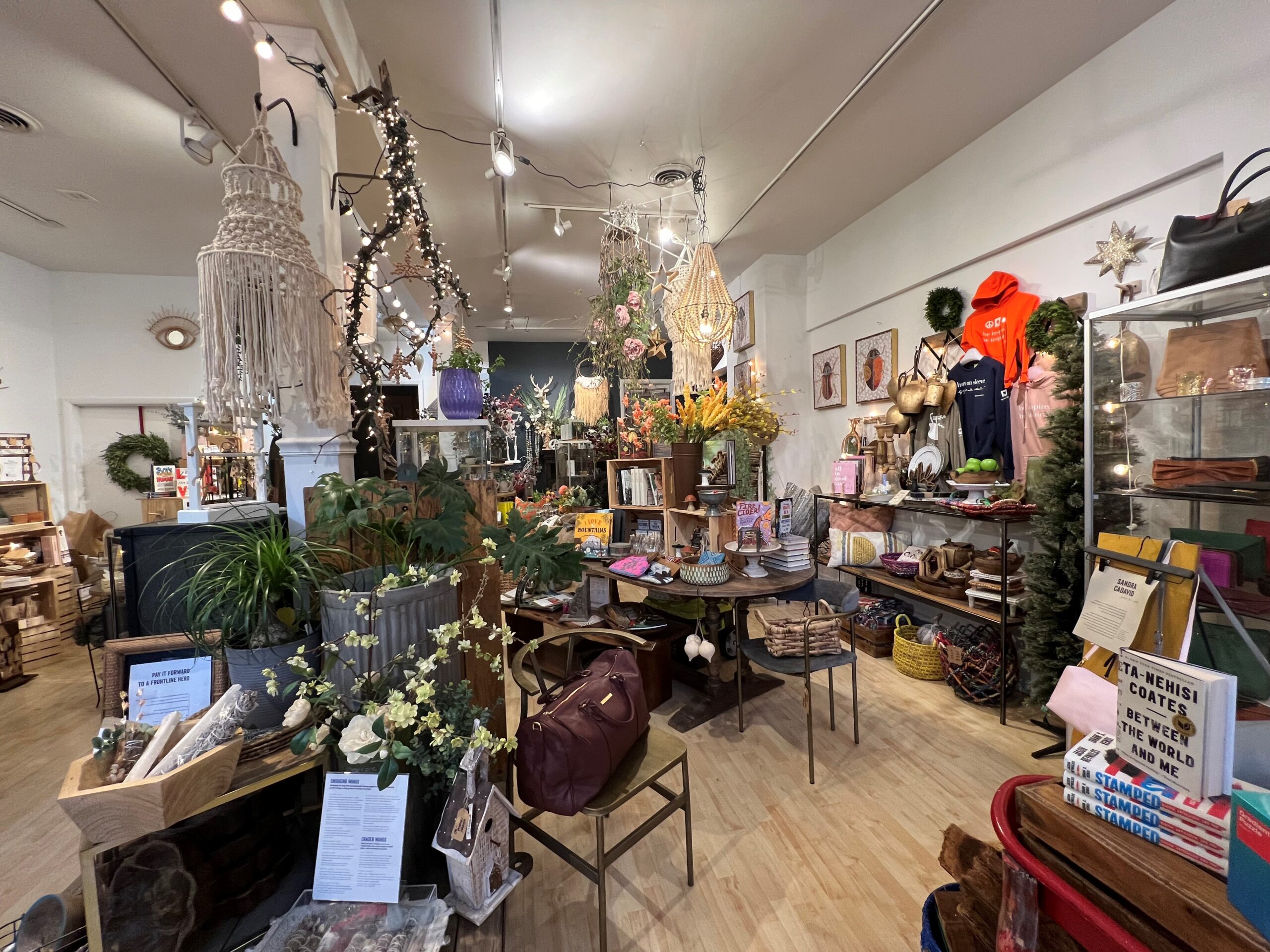 Get Started
So, what are you waiting for? Let's get started.
Click the Loan Application button below and get the ball rolling.
3923 Perrysville Avenue,
Pittsburgh, PA 15214