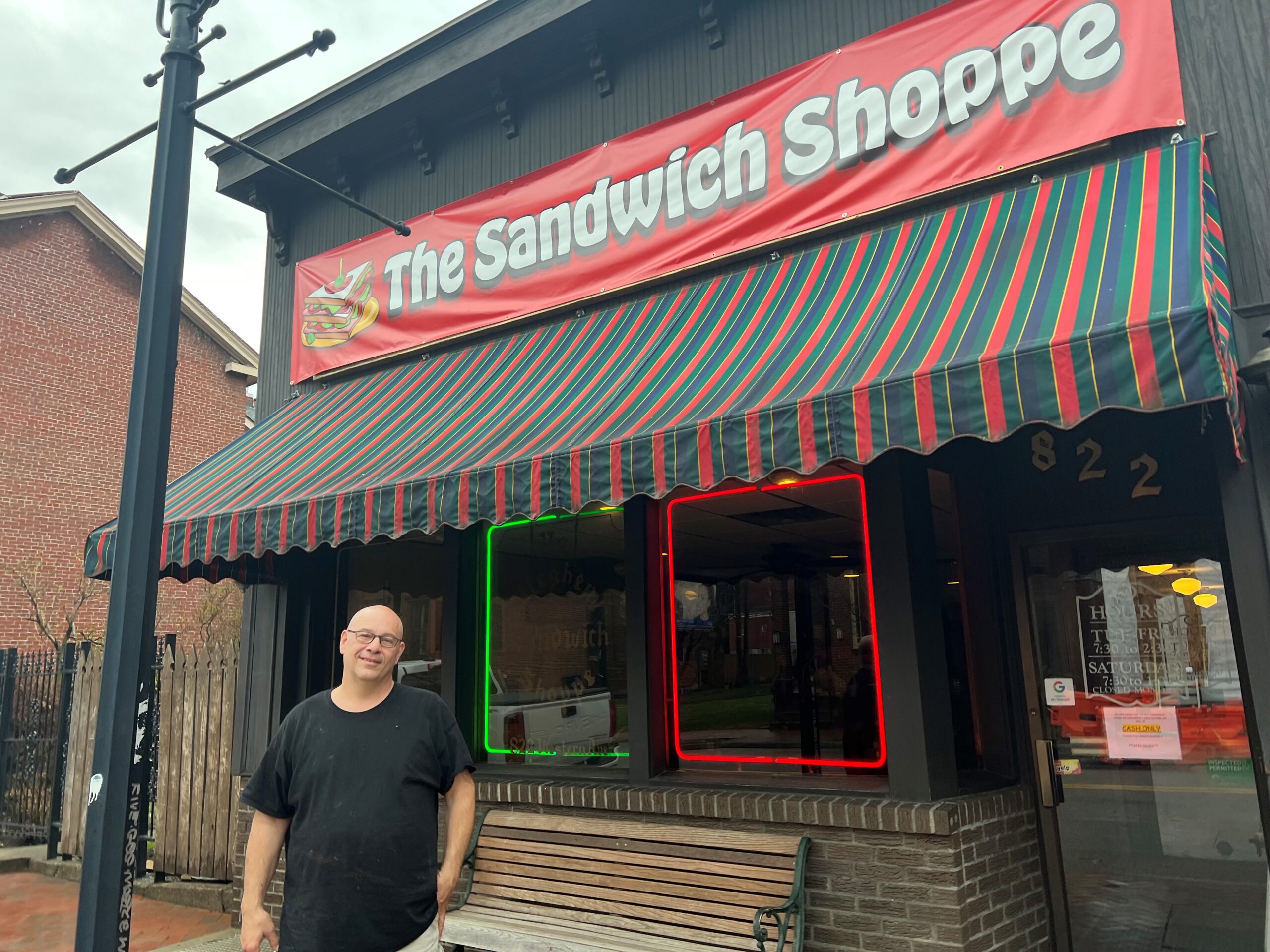 Business Spotlight: The Sandwich Shoppe
Tony Folini has worked in the restaurant business – whether behind the counter, the grill, or all the above – for the past 37 years. It's his passion, and he truly enjoys connecting with his customers and cooking up exactly what they're craving.
"I just enjoy it so much. It's fun for me," Folini said. "That's the first thing in this business: you have to enjoy it."
Folini started out as a dishwasher at Tom's Diner in Dormont. After he began to cook at the restaurant, he eventually worked his way up to run the kitchen for over 10 years.
He also opened his own restaurant in the South Side in 1999, and there were points during his 12 years there where he was working at his own establishment and Tom's Diner simultaneously.
After taking a year off, Folini jumped back into the restaurant industry, this time at Allegheny Sandwich Shoppe on Western Avenue on the North Side. After working five years there, Folini learned the shop's owner wanted to take a step back, and he selected Folini to take on ownership.
To ensure the transfer of the business went smoothly, Folini reached out to the Neighborhood Community Development Fund. Loan officer Miauna Connor and assistant loan officer Tamika Weldon helped Folini successfully navigate the legal intricacies of a business transfer, ensuring he didn't owe a cent.
"Miauna and Tamika helped us out tremendously," Folini said. "They helped us get everything situated and made it a nice, easy transfer."
Now simply renamed The Sandwich Shoppe, Folini has worked to keep the 42-year legacy of this neighborhood mainstay going strong. He's barely altered the menu since reopening the business in early 2023, and he has the strong support of the local community.
"They've known for 42 years what they're getting, so it's all about carrying on that tradition," Folini said.
Get Started
So, what are you waiting for? Let's get started.
Click the Loan Application button below and get the ball rolling.
3923 Perrysville Avenue,
Pittsburgh, PA 15214