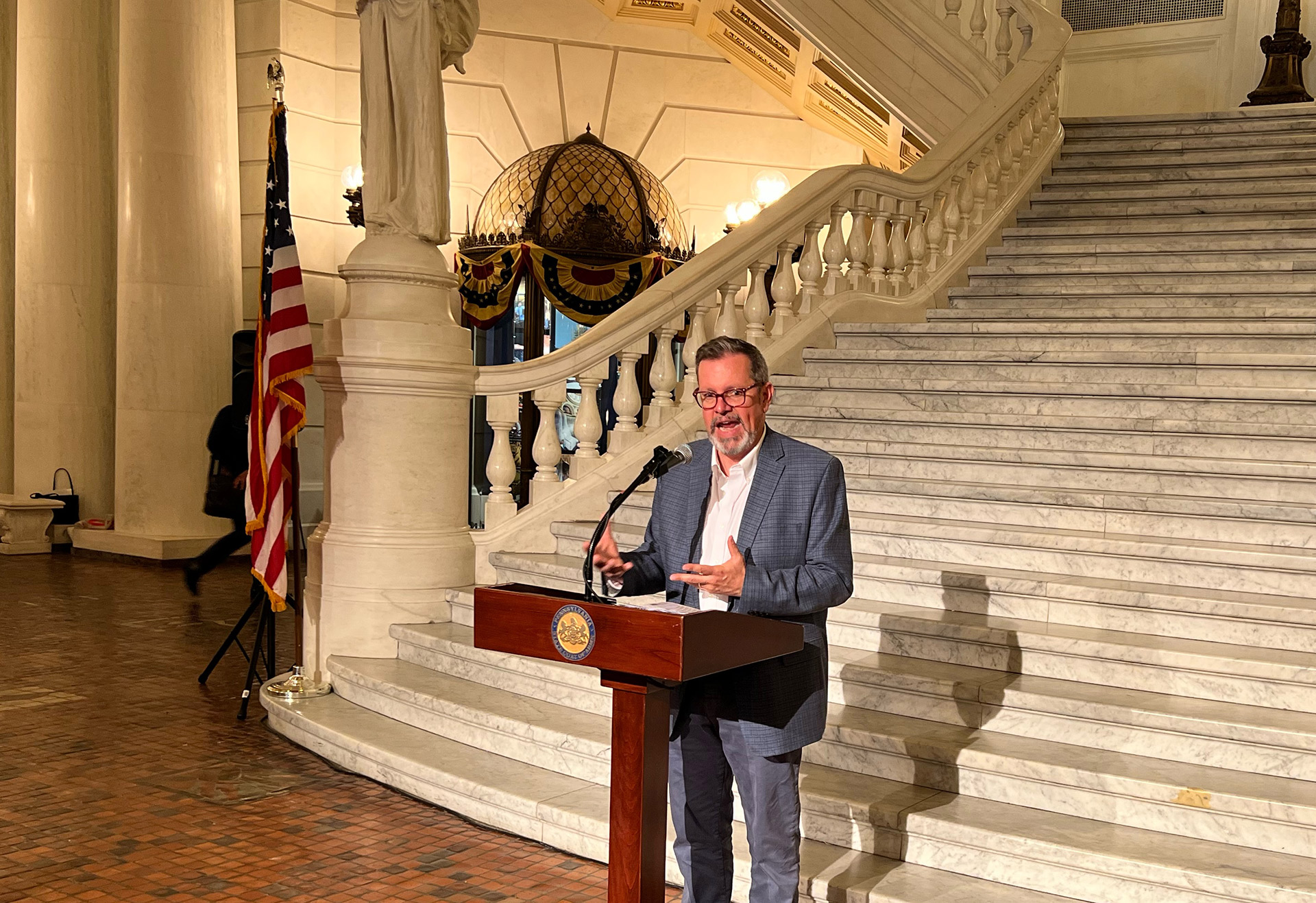 The Neighborhood Community Development Fund, along with the PA CDFI Network, small business owners and state officials, recently called on the legislature to release money to help small businesses.
To recap: The PA CDFI Network, a collective of 17 Community Development Financial Institutions (CDFIs), distributed $287 million – $225 million from the state, $20 million from Allegheny County, $5 million from Lackawanna and $37 million from Philadelphia funded via the PA Cares Act and the American Rescue Plan Act. This funded 14,530 small businesses, which the PA CDFI Network said amounted to the retention of 54,483 jobs.
Now, we're asking for the state to release more funds once again, so that small businesses can continue to stay afloat. This small business financial support is important, and the PA CDFI Network held a press conference at the Capitol earlier this month to amplify that message – and our own Mark Masterson, Executive Director of the Neighborhood Community Development Fund, spoke at the event.
"The PA CDFI Network and its members demonstrated their ability to help small businesses during the pandemic when no one else was able to deliver," Mark said. "The members of the Pennsylvania Legislature know we delivered fairly and equitably to all 67 counties throughout the Commonwealth," he continued. "So, I am hopeful they will fund the PA CDFI Network, so that we can continue to help small businesses struggling with supply chain issues and rising costs as we move through the end of the pandemic."
The chair of the PA CDFI Network, Daniel Betancourt, also had some thoughts to share.
"We believe because the economy is unstable – there's also a lot of capital, ARPA money – there's about $6 billion available from COVID relief and we support the request to release $225 million to do round two of the PA Small Business Grant Program of which we ran that program and got that $225 million [distributed] within six months," Daniel said.
As part of the federal American Rescue Plan Act, the state was awarded $7,291,328,098 in state and local fiscal recovery funds in May 2021.
"We are standing with an organization that has in fact delivered and delivered well to small businesses across the Commonwealth of Pennsylvania to make sure that those businesses got the help that they sorely needed," state Sen. Vincent J. Hughes said.
These conversations are important — for Allegheny County business financial support and beyond. To learn more, read the full article from Penn Live here.
___
By Mark Masterson, Executive Director
Neighborhood Community Development Fund
412.322.0290
masterson@ncd-fund.org