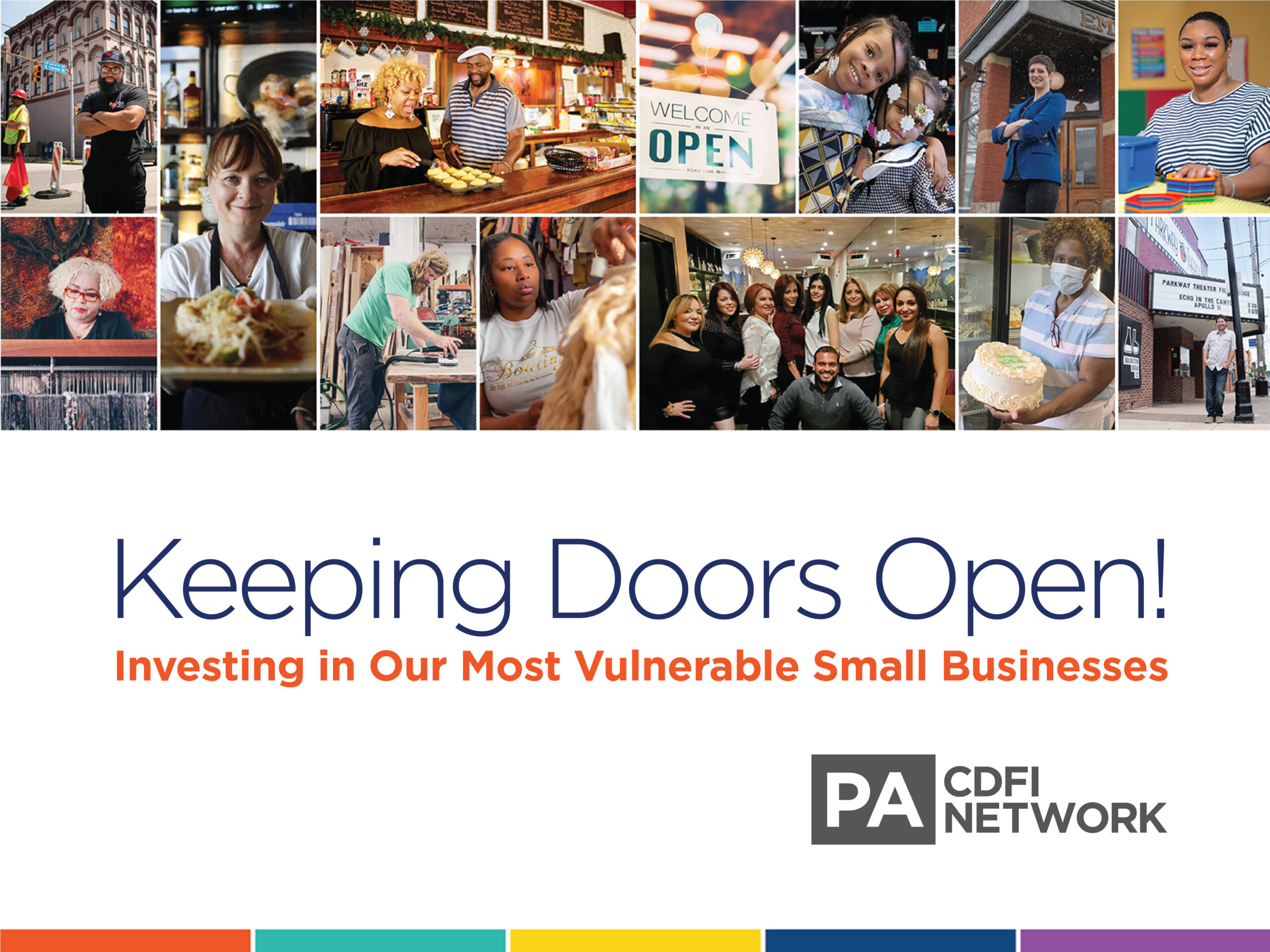 The year 2020 was filled with challenges and triumphs alike – for individuals and for small businesses. As business owners in the region strived to take back normalcy, one building block at a time, we were there for them. Helping to found the PA CDFI Network was one of the ways we created instrumental change. Across the state, Neighborhood Community Development Fund and other member organizations of the PA CDFI Network joined forces to help businesses in all 67 counties of Pennsylvania where they needed it the most.
You may recall reading about the network and our role in its creation in an earlier blog post. Now, discover some of our work in-depth by reading the latest PA CDFI Network Impact Report: Keeping the Doors Open! This report is filled with the stories, statistics and sentiments that resulted from the PA CDFI Network's efforts in providing funds and consultation to the businesses that needed it most. Ultimately, this work helped keep doors open and lights on for businesses across Pennsylvania.
The network's impact was wide, and included:
$249 million in grants awarded
8,258 Historically Disadvantaged Businesses supported
80% low- and moderate-income owners supported
6,272 Main Street Businesses supported
Click here to read the full impact report.
___
By Mark Masterson, Executive Director